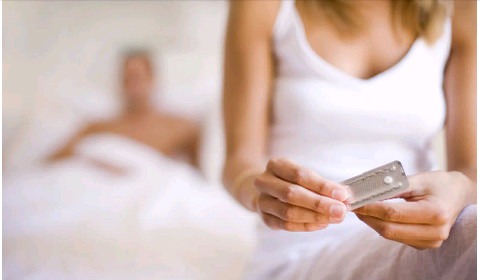 Emergency pills are used by women usually after intimacy to prevent pregnancy. While they have proven effective over the years, there are other points to note before using them.
1. Studies support that emergency pills can stop 85% of anticipated pregnancies.
2. They usually contain one blister sheet with two tablets dosage. Each tablet contains an active ingredient called Levonorgestrel.
3. Taking an emergency pill is one of the safest and most effective way to prevent pregnancy after unprotected s€x. It does not affect future pregnancy and doesn't cause any barrenness.
4. The tablet should be taken only after consultation with a Pharmacist or qualified doctor.
5. The first tablet can be taken not more than 72 hours after s€x. You may already be pregnant after 72 hours.
6. One tablet should be taken immediately after unprotected s€x and the other one should be taken 12 hours after taking first one.
7. It is is advised not to take the two tablets at the same time. This is dangerous and will result in unwanted adverse effects.
8. The sooner it is taken, the more effective it is likely to be.
9. If you vomit within 2 to 3 house after taking the drug, you should visit your pharmacist or may to take an additional tablet.
10. The success rate is about 95% if taken within 24hrs of intimacy. It decreases to about 55% when taken within 48-72hrs.
11. It does not work for all cases, especially in obesed persons.
12. It is not recommended as a regular method of contraception.
13. It will not prevent contraction of sexually transmitted diseases (STDs). It is advisable to use protection and also avoid multiple s€xual patners.
14. It should not be taken if one has vaginal bleeding of unknown causes.
15. It should not be taken during pregnancy. In nursing mothers, breastfeeding 2-3 days after using an emergency pill should be avoided.