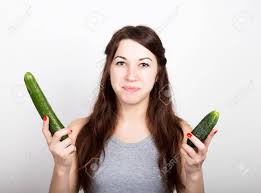 Just ike any vegetable, cucumbers have health benefits, even though they are not well well-known. With its high nutritional benefits, cucumbers are one of the top favorite fruits to eat.
1. Hydration: cucumber is known with its high water content. It is made up of about 95% of water. Just like water is necessary for normal body processes, cucumber is a good option to always keep you hydrated and meet up with your daily body fluid requirements. Dehydration will also cause your skin to crack, become scaly, rough or even begin to peel off. To keep your skin smooth, glowing, and well moisturised, go for cucumber.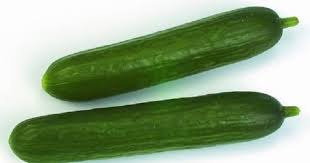 2 Cancer prevention: common malignancies like breast & ovarian cancers are dependent on estrogen. Cucumber has been shown to be anti-estrogenic through its antioxidants and a unique chemical in it called "cucurbitacin". Thus, it is one fruit every woman can include in their diet in preventing cancers.
3. Therapy for weight loss: Being low in calories, cucumber is also effective for those who choose to lose weight. This is also due to its high water content.
Generally speaking, cucumbers aid digestion and & eliminating waste from our gut, and the female reproductive system. They are rich in fiber, nutrients , and enough water to keep everything internally moving free, thus making detoxification easy.