One common practice claimed to prevent pregnancy is taking salt and water before or immediately after intercourse. For others, it is claimed that washing the vagina just immediately after intimacy is even more effective. How true is this?
To understand this is simply to go to our basic biology. Where does whatever you take through the mouth go to? Obviously the stomach. Thus, after taking salt & water, whether before or after intimacy, it simply leaves the mouth, through the esophagus it gets to the stomach. Definitely the whole process of digestion & absorption sets in and eventually, what is left as waste is either excreted through the feces or urine. Therefore, there is no link between preventing pregnancy and taking salt and water. Much of what is taken is eventually lost through the urine. There is a clear demarcation between the digestive and the reproductive systems.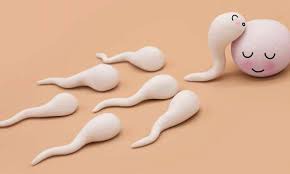 What about washing the Vjay with salt and water? Will it kill whatever sperm that's deposited already?
This is also not true. It should be noted that one of the constituents of semen for sperms to survive is salt itself. In fact, even in hospital laboratories, sperms are stored in fluids containing salt. Thus, this practice does not also guarantee pregnancy prevention.
It should be noted that taking salt and water for whatever reason is strictly not advisable. It can result into health complications including hypertension. It may also predispose the kidneys and the heart to malfunction.
While salt and water may seem to have worked for you or someone, there is no medical proof for it. Worthy of note is that many things play a role in whether a pregnancy would occur or not, with factors which could be from the man or woman. There are other birth control methods which are not just medically proven, but also safer for your health.