It is not strange to find young parents out there. What is perhaps rare is to find a very grandparent in her teen age. Such was the case of Mum-Zi who featured in history as the youngest grandmother who ever lived.
Who was Mum-Zi?
Mum-Zi is from an island called Akwa Akpa, now known as the city of Calabar in Nigeria. She was a member of one Chief Akkiri's harem in Akwa Akpa (now Calabar), who later became the father of her daughter. The chief was known to keep a harem of wives and slaves of which Mum-Zi was one of the many women among them.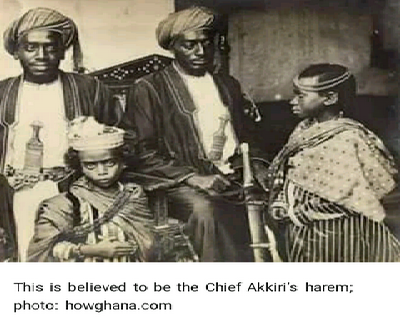 How she became a grandmother at 17
Mum-Zi was 8 years 4 months old when she gave birth to her daughter by the chief, becoming one of world's youngest mum to have lived, after the like of Lina Medina who became a mum at age 5. After that, the daughter just like her mother, gave birth when she was 8 years and 8 months old, making Mum-zi a grandmother just at age 17. It was later reported the same chief was responsible for her daughter's child.
How possible?
While it is not strange to find a 17 year old mother with a child, it is a rare one to find a grandmother at such tender age. While it seems to be a wonder, the closest explanation to this occurrence is Precious puberty – a medical condition characterised by the earlier than normal maturity of the reproductive system.
Normally, females enter puberty by ages 11-15 on the average. The onset of puberty can however be as early as 5 years when precocious puberty is in place. This seems to be the case of Mum-zi.
Mum-zi thus became not just the youngest grandmum in Nigeria but the world at large. Since then, history has recorded several early pregnancies of young mums.
While nature sets the time for every girl child to be "ripe" for birth, few take place earlier than expected. This however is not a reason to deny them of enjoying their childhood.
Rather than carrying pregnancy at such tender age, every girl should be brought up to become not just a woman, but as one who has understood what responsibility is, and all it entails to be mother to her child.